NORRISTOWN, Pa. (AP) — Bill Cosby was convicted Thursday of drugging and molesting a woman in the first big celebrity trial of the #MeToo era, completing the spectacular late-life downfall of a comedian who broke racial barriers in Hollywood on his way to TV superstardom as America's Dad.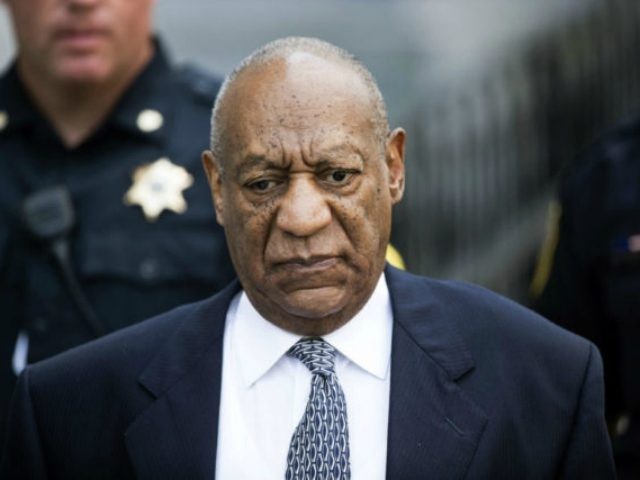 Cosby, 80, could end up spending his final years in prison after a jury concluded he sexually violated Temple University employee Andrea Constand at his suburban Philadelphia home in 2004. He claimed the encounter was consensual.
The BBC reports,
The actor has been on trial for drugging and assaulting ex-basketball player Andrea Constand in 2004.

Cosby, 80, will remain out of jail until he is sentenced, the judge ruled.

It was the second time the actor had stood trial for the allegations, after an earlier jury failed to reach a verdict in June 2017.

At the start of the retrial in Pennsylvania it was revealed that Cosby had paid Ms Constand almost $3.4m (£2.4m) in a civil settlement in 2006.
Cosby is best known for starring in the 1980s TV series The Cosby Show.

Around 60 women over five decades have publicly accused the Emmy award-winning actor of being a sexual predator. But statute of limitation laws mean that only one charge has been brought to trial.

The case was one of the first celebrity assault trials conducted in the light of the #MeToo movement, which has raised awareness of alleged sexual misconduct by a number of powerful media figures.