For two years, the world's only seaworthy life-size replica of Noah's Ark has been wowing passengers traveling along Holland's Maas River.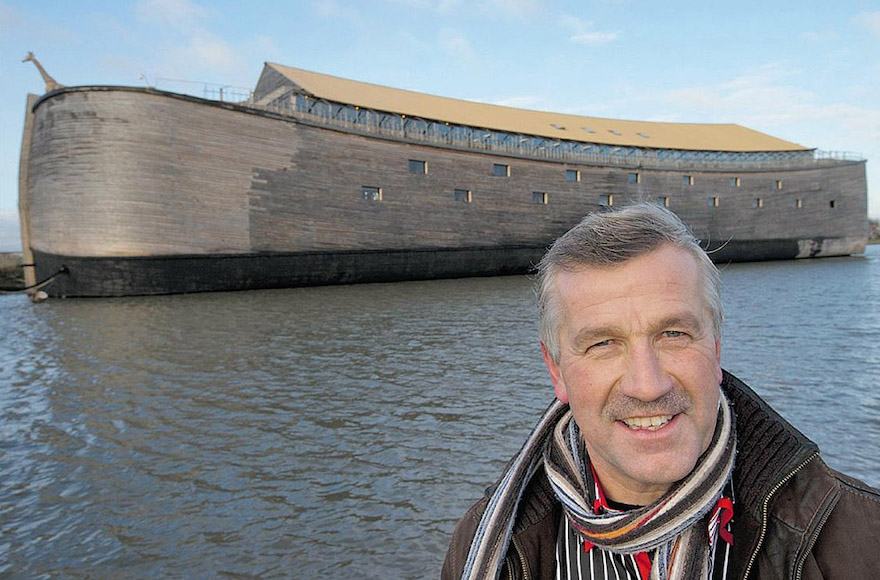 This story from: JTA
Built according to the specifications detailed in the Hebrew Bible, the 390-foot-long vessel towers to a height of 75 feet. It boasts enough wood to fell 12,000 trees. And its distinct form dominates the coastline of the small town hosting it deep in southern Holland's so-called Bible Belt.

Dwarfing even some modern-day cruise ships, the ark instantly became an international tourist attraction when it was completed in 2012 after four years of construction.

But the man who built it, the devout Christian businessman Johan Huibers, can't wait to take the mammoth to Israel — a country whose problems and successes, he said, are always on his mind.

"My preferred destination for the ark is Israel," Huibers, 60, told JTA earlier this month on the forward deck, which features a life-size statue of a giraffe.

His love for the Jewish state and people, he said, flows from the same impulse that compelled him to raise nearly $5 million to build the ark.

"It may sound scary, but I believe everything written in this book, cover to cover," he said while pointing at a copy of a translation into Dutch of the Hebrew Bible. "This is a copy of God's ship. It only makes sense to take it to God's land."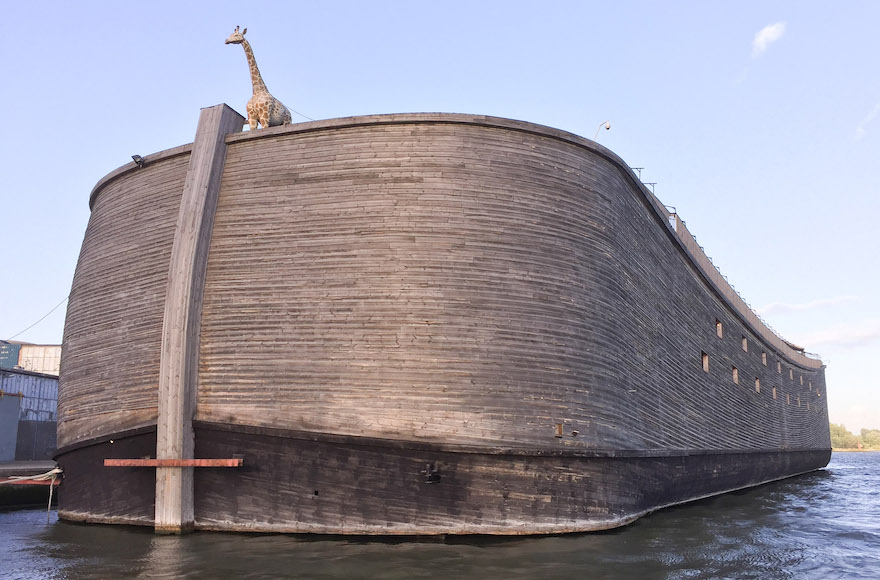 Huibers planned to take the ship to Israel soon after its completion, but wildfires in Israel torpedoed the journey. Now he no longer has the approximately $1.3 million necessary for getting there (the ark has no motor, so Huibers needs to rent tugboats to sail it). Huibers had plans to sail the ark to Brazil, but those fell through, too.

"I love the land, I love the country, I love the people," he said of Israel. "They don't obey, they do what they want, they drive like mad, shove while waiting in line and don't listen to anyone. Just like me."

But Huibers, who made a fortune building storage spaces, wants to be listened to.

He built the ark, he said, "to show people that God exists." The ark, which Huibers said he built with just seven people over four years, proves that Noah's Ark could indeed be built by that biblical figure.

"I wanted children to come here and feel the texture of the wood, see the nails and see that what is written in the book is true," he said.

In the Bible, God warns Noah, a righteous man, of an approaching flood. He instructs Noah to build the ark with his family and collect pairs of animals so they may survive the deluge, which was meant to cleanse the Earth of the sins of humankind.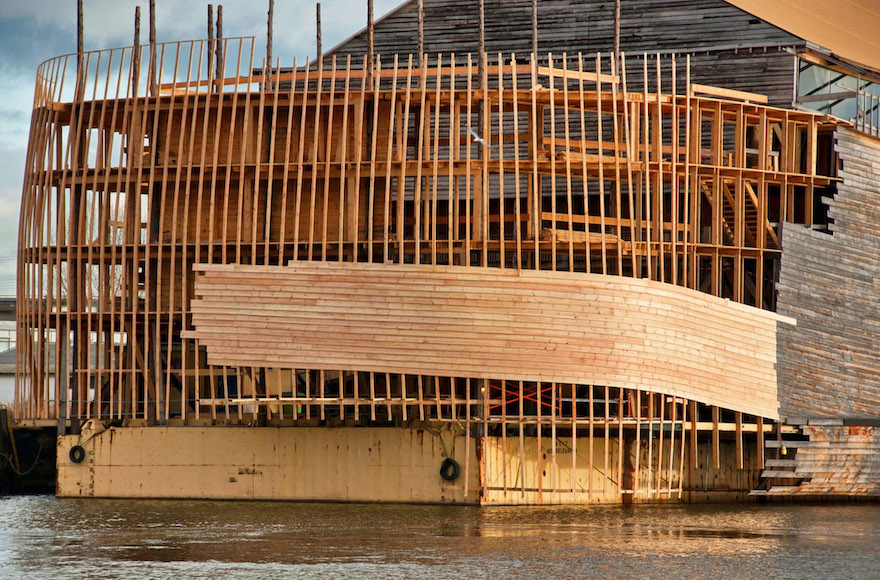 By contrast, Huibers got the idea to build an ark from reading a story about it to his children after supper one evening in 1993.
"I wondered whether someone, Disney perhaps, had already built a replica of the ark," he said. "And then I said out loud that if none had, I would."

Huibers' daughter, Deborah, excitedly relayed the news to her mother, Huibers' wife, who is a police officer. But it drew little more than an incredulous chuckle from her.

"She told the kids that after I finish building my ark, we can all go on vacation to the moon," he recalled.

Thirteen years later, Huibers completed his first Noah's Ark replica, dubbed "Johan's Ark" by the Dutch media. It was only 230 feet long and 33 feet wide because those were the maximum measurements for any vessel seeking to negotiate Holland's extensive network of canals.

"I wanted to spread God's word in the Netherlands," he said. But his ambitions grew "when everyone asked me: Why is it only half the size of the one in the Bible? So I sold the smaller one and built a life-size one, too."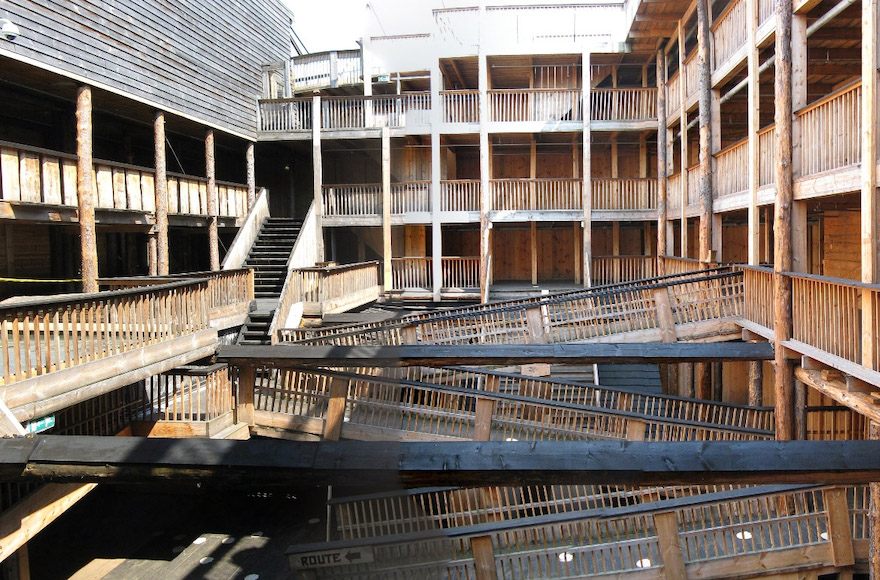 Continue reading at: JTA