Deputy Attorney General Rod Rosenstein on Wednesday joked about the tensions between himself and President Trump at a Justice Department conference in Kansas City.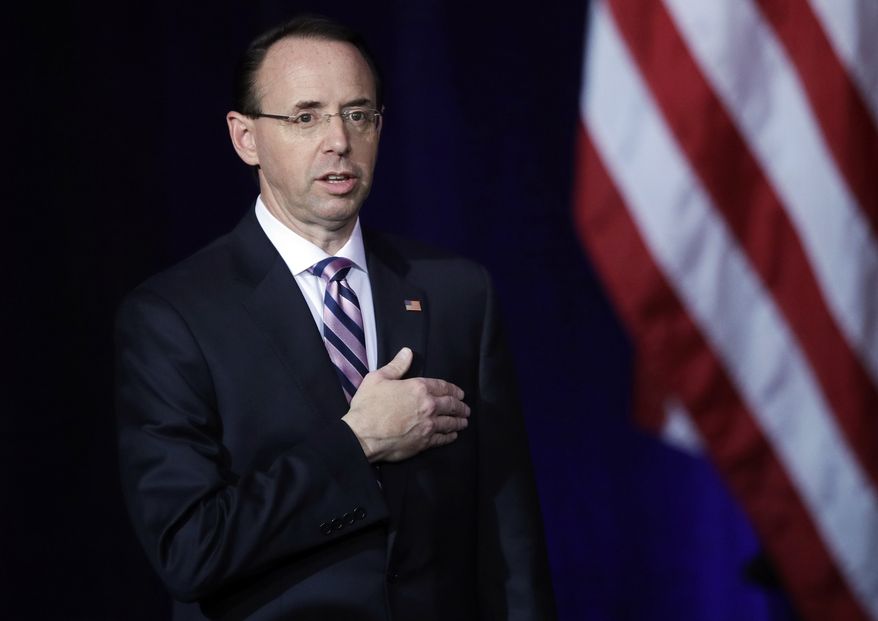 The Washington Times reports,
Mr. Rosenstein drew laughs when he noted Mr. Trump was scheduled to appear at the end of the conference on Friday, the Kansas City Star reported.

"You let the president know that his favorite deputy attorney general was here," he reportedly told the crowd.
Not known for quips, Mr. Rosenstein in recent days has made light of the criticism he's received from the Oval Office.

"Just because people are quick to criticize you does not mean that you are doing the wrong thing. Take it from me," Mr. Rosenstein said in a speech last Thursday before technology companies.

Mr. Trump has skewed Mr. Rosenstein in public statement and Twitter over his role overseeing special counsel Robert Mueller's Russia investigation.